UP TO £1,000 PAID JOURNALISM PLACEMENT OR JOURNALISM PROJECT BURSARY
At the School of Journalism we know it's hard to juggle employment with your studies. Which is why we're the only journalism degree offering up to £1,000 paid journalism placement or up to £1,000 towards a journalism project each summer of your studies*. 
Journalism project
Do you have a burning desire to go abroad and investigate a topic? Want to travel to an unreported corner of the world?
Or do you have a great idea for a multimedia project you'd like to see come to life?
We're offering you the opportunity to pitch to us how you would spend up to £1,000 and if we like the idea, the money's yours and we'll provide support and guidance along the way.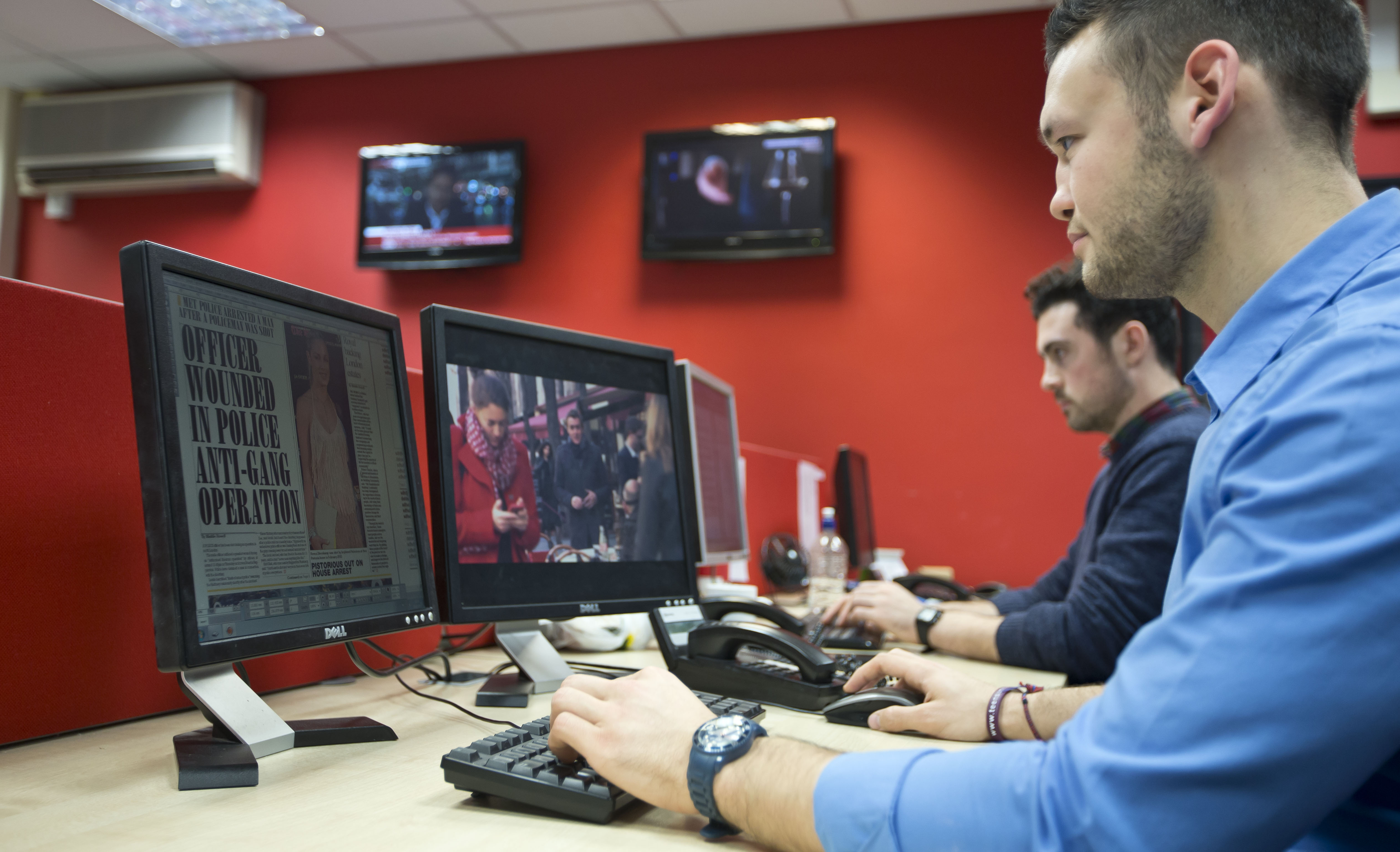 Paid placement
Throughout June, July or August, you'll have the opportunity to undertake work experience for one month with either Mancunian Matters, South West Londoner, Sportsbeat or another journalism placement we'll source for you – and we'll pay you £1,000 each year (£250 per week of placement).
We'll ensure your placement is hands-on, and in the newsroom and will treat you like a journalist, not a student. You'll come in pitching story ideas and taking part in news conferences, and we'll get you to reacting to breaking news stories as they unfold.
Previous trainees have provided round the clock coverage of Manchester's council elections, with reporters in the press boxes at the counts. They were also the first to break the news of disturbances in Manchester that signalled the start of the riots – beating the Manchester Evening News and the BBC to the story and first photos.
Not only will you earn money, but these opportunities are relevant to your studies – helping to further develop your employability skills, build relationships with industry contacts and further expand your portfolio.
*These are optional opportunities, which can be taken up each summer subject to passing that year.