We all know the importance of mobile journalism, but how can you make the most out of your phone? Here we talk about the best mobile journalism apps and top mojo tips.
You get better at mojo the more you do it but to give you a head start, here are our mobile journalism tips.
We'll start with the basics: make sure your lens is clean, put your phone on airplane mode and make sure you have enough memory.
Now let's get technical: on most phones you can tap the screen to adjust the focus and exposure, then press and hold to lock in these settings (on an iPhone 'AE/AF' will appear to confirm you've done this). On some phones you can also move your finger up and down the screen to tweak the exposure.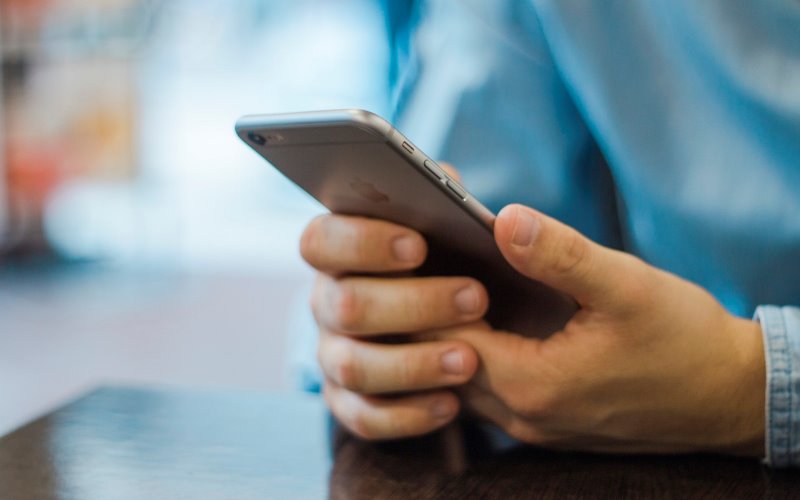 Things you might not know: you can use the torch on your phone while recording if it's too dark (but be careful as it will drain your battery). And on some phones you can take photographs while filming.
Be careful: zooming will lessen the picture quality. It's always best to just get closer to who/what you are filming.
A few things about audio: try and find a quiet spot, especially if you are outside (wind can be very noisy!). For better audio you can use an external or clip-on microphone. And finally, find out where the microphone is on your phone and make sure you don't accidentally cover it with your finger!
Mobile journalism tips: make sure you get enough B-roll. It's very easy to trim or delete footage but it's impossible to magic up clips you don't have. And if you haven't got a tripod try and lean on something to make your video as steady as possible. Oh, and always carry a phone charger!
So that's what you can do, but what about your phones? Here are the best mobile journalism apps for Android and iPhone.
Mobile journalism apps for Android
Kinemaster
Suitable for amateurs and professionals Kinemaster supports multiple layers of video, images, text and audio.
Beware: the free version comes with a watermark
For more information, click here: https://play.google.com/store/apps/details?id=com.nexstreaming.app.kinemasterfree&hl=en_GB
AndroMedia Video Editor
AndroMedia Video Editor is designed to help you create professional looking videos. You can add emojis, apply colour filters and overlay title clips for captions and movie credits.
For more information, click here: https://play.google.com/store/apps/details?id=com.catflow.andromedia&hl=en_GB
FiLMiC Pro
This app is slightly more high-tech but boasts an intuitive user interface.
The features of this award-winning app include timelapse and variable zoom speed.
For more information, click here: https://play.google.com/store/apps/details?id=com.filmic.filmicpro&hl=en_GB
Mobile journalism apps for iPhone
iMovie
Apple's very own iMovie allows users to edit photos and video clips, add titles, themes, music and effects – including basic colour correction and transitions.
For more information, click here: https://www.apple.com/uk/imovie/
Luma Fusion
Features include three video/audio tracks for photos, videos, titles and graphics and additional audio tracks for narration, music and sound effects.
For more information, click here: https://luma-touch.com/lumafusion-for-ios/
Our BA (Hons) Journalism degree will teach you all aspects of multimedia journalism including how to use video equipment, editing software, filming techniques and photojournalism.
What are your best mobile journalism tips? Do you know of any other good mobile journalism apps out there? Let us know in the comments.
All images courtesy of HAMZA BUTT, http://costculator.com/best-rowing-machine-reviews/