The London Press Club Ball is an exclusive annual event which brings together journalists from all walks of life – and some of our trainees were lucky enough to bag an invite.
The Ball took place on Friday 8 October at the Grosvenor Hotel in Mayfair, giving trainees the chance to dress up smart and network with people from across the industry, including plenty of News Associates alumni.
Second year School of Journalism trainee Honor Cockroft said: "I had a fantastic time at the London Press Club Ball celebrating journalism in style. Having the opportunity to meet editors and reporters from various print, TV and radio organisations whilst still at university was incredible, and one that is unique to News Associates.
"Suited and booted, and sipping on champagne in the luxurious Grosvenor House, the ball granted me a different insight into the industry I hope to become a part of, and I hugely benefited from the exposure.
"And, as well as talking to the News Associates team, I had the chance to meet trainees from the fast-track and part-time courses in a great setting and have fun with friends I've already made along the way."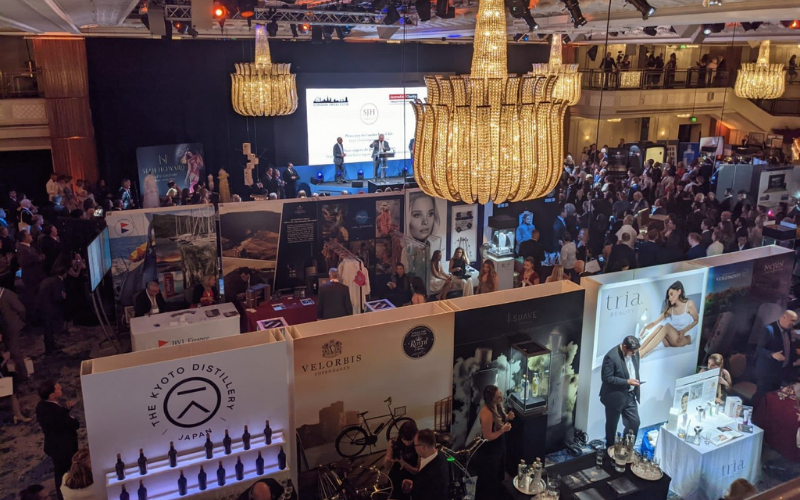 Second year undergraduate trainee Tom Large said: "From the moment we walked in there was a huge number of people who ranged from aspiring journalists to people at the top of their game.
"The speakers at the event, namely Nick Ferrari, provided a contrast to what the world of journalism was like when they first started.
"Nick read out some of his old headlines and then went on to speak about his experiences moving through different areas of journalism.
"I am really grateful for the opportunity to attend the event and it has definitely given me an insight into journalism that I did not have before."
Had a lovely evening at the London Press Club Ball last night! It was great to see so many old and new @NewsAssociates and @TheJournoSchool faces. 🤩 pic.twitter.com/7maOAZpMOC

— Lucy Dyer (@Lucyedyer) October 9, 2021
News Associates editorial development manager Lucy Dyer said: "It was great to attend the London Press Club Ball and even better to see lots of old and new News Associates and School of Journalism faces there too!
"Huge thanks to Robert Jobson for inviting 25 lucky trainees to enjoy the evening."
You'll be glad to hear fairytale balls aren't the only way to gain an insight into the world of journalism!
Sign up for our free journalism workshops to network with journalist, meet our team and get a taster for our NCTJ training.