Our newsrooms may have fallen uncharacteristically silent but The School of Journalism trainees certainly haven't – but would you expect anything else?
As 'Zoom' becomes a new verb, our trainees have embraced the video conferencing platform to hold a highly-competitive weekly pub quiz, while one trainee is even offering free weekly yoga sessions – very useful when your desk is suddenly your sofa.
They have adapted quickly to remote lessons and shown the all the resilience skills needed to succeed in journalism. There's even a weekly dress-up theme – the first being London Underground stations.
Staff even got involved to celebrate head of journalism Andrew Greaves' birthday!
In addition, we've asked our staff, alumni and fellow journalists to share their top tips for working from home using the hashtag #WorkingFromHomeTogether.
Contributors included Daily Mirror columnist Susie Boniface, Spectator USA managing editor Matt McDonald, News UK creative director Mark Hudson, Newsquest digital lead Peter Grant, The Sun TV editor Andy Halls, The Athletic journalist Pete Rutzler and PressPad founder Olivia Crellin.
We've already welcomed a number of top journalists into our new Zoom world, including Sky News presenter Kay Burley and The Times chief football writer Henry Winter – whose tips and advice will prove invaluable.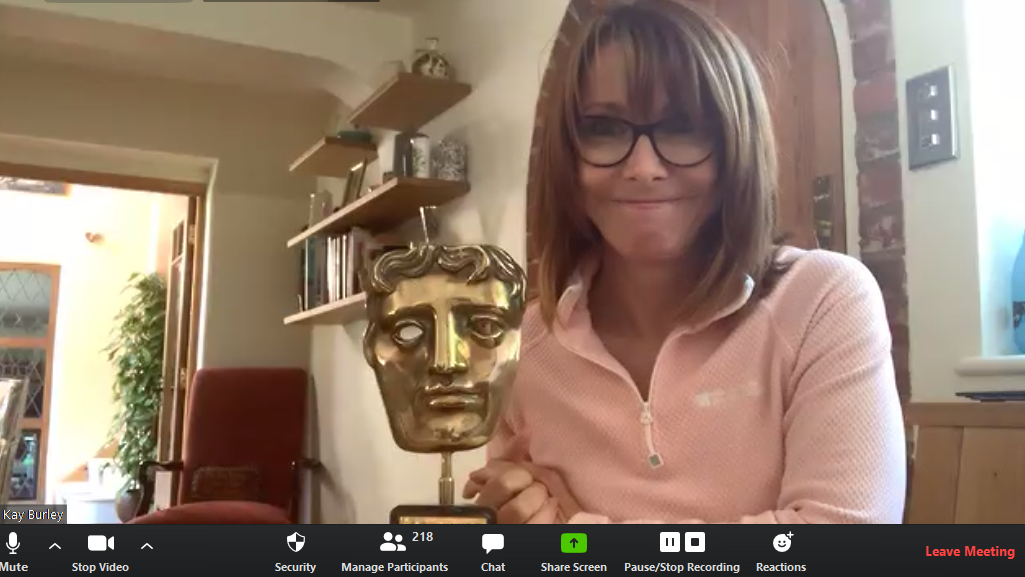 Across the country we've seen entire national newspapers produced from the living rooms and dining room tables of their staff journalists – and we are no exception.
Our London trainees produced their own edition of South West Londoner, with the help of mentors, Charlie Bowden, Alex Oscroft and Sifa Manara of The Times, for who News Associates deliver their graduate training programme.
"In times of crisis journalism really matters," said News Associates managing editor James Toney.
"It's been humbling to see the spirit and resilience of our trainees and their determination to make the best of the situation in which we suddenly all find ourselves.
"Our training team ran head first into this challenge and embraced it and are still coming up with new ideas for making it even better. I think some may even miss Zoom a bit when the world returns to normal, a day that can't come too soon for us all."
To apply for our NCTJ-accredited BA (Hons) Journalism degree in London or Manchester, here are the UCAS codes you need:
Course code: MUJO
Institution code: P63
Campus: Manchester (M) or London (L)
Want to know how to land your dream journalism work experience placement? Click here.
Got a question about how to become a journalist? Email [email protected] and check out our other getting into journalism blogs here.