No matter how much a journalist prides themselves on their writing ability, this counts for little if they have nothing to write about.
No matter where you work, you should always be looking to dig out stories from every situation.
From the funny to the shocking, a journalist must possess a finely-honed news sense in order to seize every opportunity.
Here are The School of Journalism's top tips for how to source a story.
Story sourcing
Some acquire it through years of hard graft and relentless persistence, other seem to have a natural knack for discovering stories on their doorstep.
No matter whether you are a trainee or an editor, a broadcast journalist or a print reporter, being able to find stories remains an absolutely key skill for any journalist.
Always be on the lookout
Stories don't just appear between 9am and 5pm Monday to Friday. You can chance upon them at any time, in any place.
You could have spent a fruitless day at work hunting for something new and then on your walk home stumble upon a poster, a protest or an interesting character.
Social media
While getting out on the ground is still vital for any reporter, social media has opened up a wealth of new possibilities for journalists.
Knowing where to look and how to search on all social media platforms can turn up some brilliant stories and characters willing to talk.
There are other potential goldmines elsewhere on the internet.
The likes of gofundme and JustGiving are full of quirky, unusual stories waiting to be told.
From the heart-warming to the ridiculous, a good journalist can filter out the noise and find a potential front page using those sites.
Talk to people
For many traditionalists, this is a dying art in the digital age.
Whether it's the milkman or your auntie, everybody has an interesting story to tell, so listen and see where it takes you.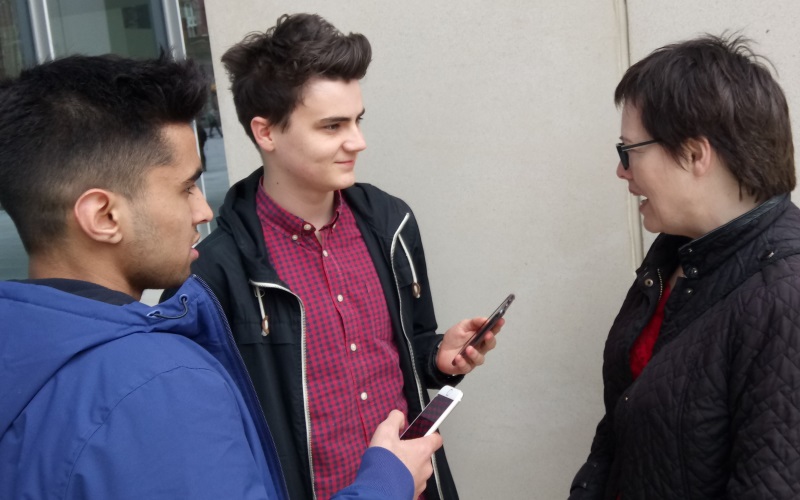 Use what you know
If you have a hobby or a passion, use it to your advantage.
Did you play under-10s football with the latest Premier League star? Has a young chess player at your club been making waves?
If you have specialist knowledge, it can get you stories in places other journalists simply wouldn't see.
Freedom of Information requests 
If you really want to bag yourself an exclusive story then send off an FOI.
Keep yourself informed
If you're working on a local paper, keep yourself up to date with the national news.
Is there a story you can put a local spin on?
Can you take yesterday's front page and move it forward?
Not every story has to appear from nothing, and many of the best scoops have been inspired by old stories.
Look for the follow-up
Every journalist prides themselves on their contacts book, and this can prove crucial in gaining follow-up stories.
Often, one story can lead to another, bigger story later down the line if you've maintained a good relationship with your source.
Always keep an eye out for a follow-up to a story you've written.
Follow all these tips and you'll have a unrivalled portfolio of work in no time!
Have you got any top tips for sourcing stories? Let us know in the comments!