The road to becoming a journalist often starts with the NCTJ. Here is our comprehensive guide to what it is and why it is so important for aspiring journalists.
What is the NCTJ?
It stands for the National Council for the Training of Journalists. It is a charity which provides a world-class education and training system for aspiring journalists, meeting the demands of a fast-changing multimedia industry.
NCTJ accreditation is widely viewed in the industry as the benchmark of excellence for journalists.
Recent research into the job destinations of NCTJ diploma trainees shows 90% of alumni with a gold-standard diploma are working in journalism six months after graduating.
How do I get the qualification?
If you want an NCTJ qualification, you have plenty of options – you can get an NCTJ diploma on its own as a fast-track or part-time course, or you can take it as part of an undergraduate or postgraduate degree.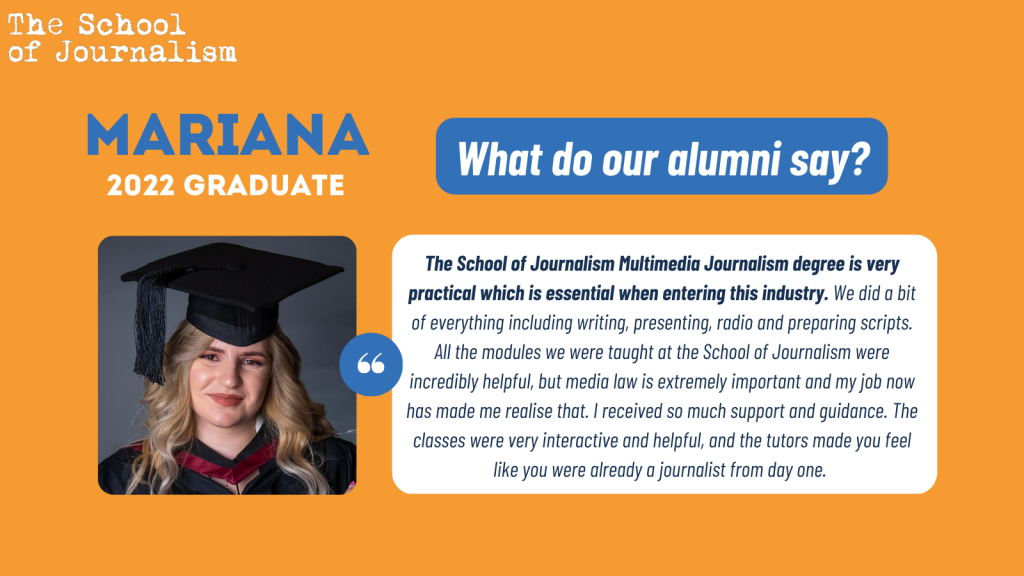 To be NCTJ-accredited, a trainee must demonstrate their ability in 'core skills' which include a multimedia e-portfolio, media law, journalism ethics and much more.
These skills are taught alongside a range of other modules – including journalism for a digital audience – which prepare trainees for a future career in journalism, and are continually updated to reflect changes in the industry.
The NCTJ diploma has been upgraded from a Level 3 to a Level 5 qualification, to represent the increased level of digital skills and knowledge used by journalists over the last few years.
NCTJ accreditation manager Emma Robinson explained: "Practical training in journalism is at the heart of all NCTJ-accredited courses and students are expected to report on patch, undertake work experience and take part in dedicated news production days."
You can read Emma's FAQs here.
Do I need an NCTJ to get a job in journalism?
An NCTJ qualification shows employers you have the fundamental skills needed to make it in a newsroom today, such as working at a fast pace and having sound knowledge of media law and the industry.
Mark Hudson, head of early talent at News UK, who publish The Times, The Sunday Times and The Sun, said: "Our titles always look for journalists with NCTJ qualifications.
"Passing industry-standard exams like shorthand at 100 words a minute shows the type of determination and persistence needed to succeed in a newsroom."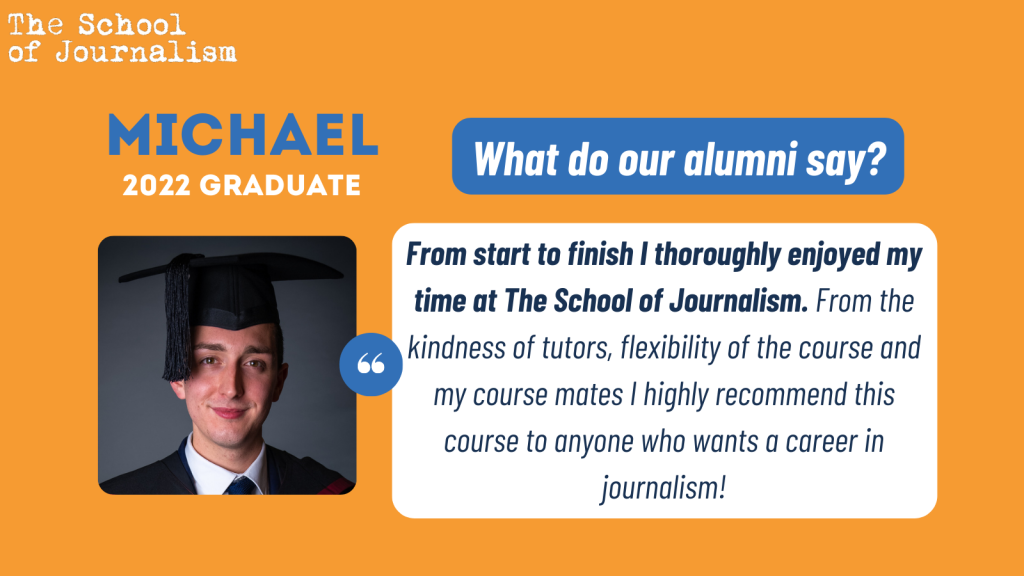 Andrew Young, editor of SWNS news and media content agency, said: "With newsrooms in Bristol, London, Leeds, New York, Glasgow and Plymouth we are one of the UK's largest news providers and we always look to hire journalists with NCTJ qualifications.
"The difference between applicants who did an accredited course, and those who do not, stands out clearly in the recruitment process.
"If you have an NCTJ qualification, your application will go to the top of the pile of potential interviewees."
Should I do a journalism degree?
Many aspiring journalists may consider an undergraduate degree or a master's in journalism to get their foot in the door.
NCTJ-accredited journalism degrees are a great chance to study the subject you love while also getting the practical experience you need to succeed in a newsroom.
On accredited degree courses you would graduate with your BA and your NCTJ Diploma.
However, many degree programmes come without NCTJ accreditation, and therefore may not be as desirable to employers.
Toby Granville, Newsquest editorial director – the second largest publisher of regional and local newspapers in the UK – said: "There are countless courses claiming to teach journalism but if they are not NCTJ accredited, they are not teaching the right skills and gold standard needed for our newsrooms."
News Associates editorial development manager Lucy Dyer said: "I get asked so often about journalism degrees versus doing a 'traditional' degree and then doing a journalism postgrad. If you know you want to be a journalist then you should do a journalism degree – but do your research and make sure it is accredited by the NCTJ.
"If you have a passion for an academic subject then study that at university (and get involved with student media) and then get your NCTJ afterwards.
"My one rule is: please don't do an unaccredited journalism degree. I interview so many people for our postgrad NCTJ courses who have spent three years (and a lot of money) doing a journalism degree and then can't get a job because they don't have an NCTJ."
What is the difference between an NCTJ and a BJTC?
BJTC stands for the Broadcast Journalism Training Council, which accredits journalism courses across the UK.
The NCTJ develops and awards distinct qualifications (such as the Level 5 Diploma in Journalism and the NQJ). This means if you study on an NCTJ-accredited undergraduate course, for instance, you can get a degree and the Diploma in Journalism. This also explains why you can study for the diploma on its own.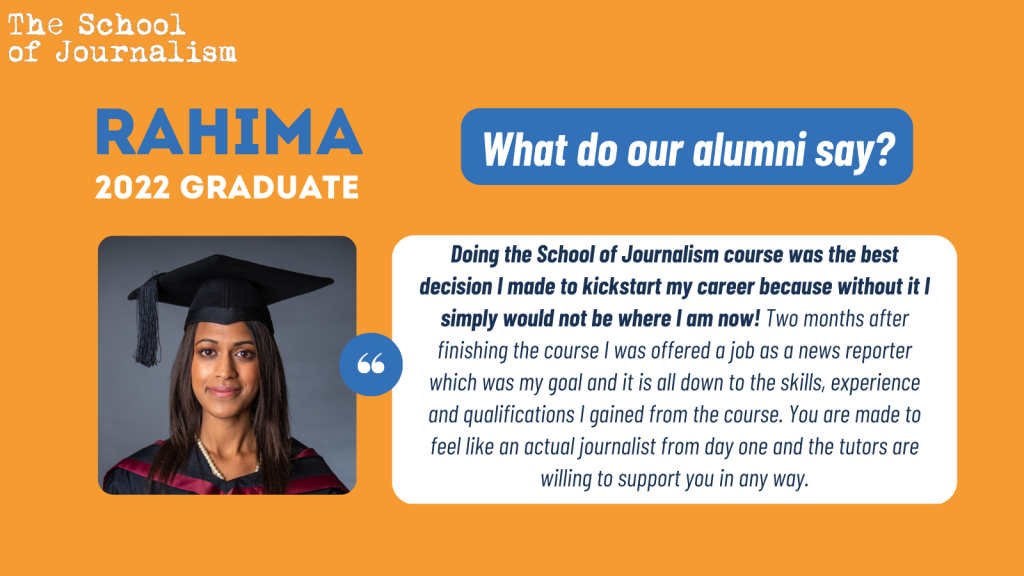 The Broadcast Journalism Training Council (BJTC) does not offer or award its own regulated qualifications – it accredits existing degree courses, essentially saying those courses meet with their approval.
The BJTC does not set the examinations for those on BJTC-accredited courses, therefore the content can vary between courses at different institutions.
The NCTJ sets the assessments across all its courses, ensuring all trainees meet the same requirements to achieve gold standard. It is known as the industry-standard qualification and is often specified on job adverts.
Finally, BJTC-accredited courses can be quite production-focused, while NCTJ courses focus on the all the various essential skills needed to become a journalist in 2020.
How do I pay for a course?
If you take an NCTJ diploma within a degree programme, you could be eligible for Student Finance funding to cover tuition fees and living costs.
The Journalism Diversity Fund (JDF) is a scheme which aims to bring diversity into UK newsrooms by offering funds for those from diverse backgrounds who would otherwise not be able to afford a course.
For more information, visit the JDF website here.
Lots of news organisations also run schemes which include putting you through an NCTJ course.