With over 160 years experience across a range of media – from newspapers to broadcasting to digital media and public relations – the News Associates editorial board's remit is to provide counsel, insight and advice.
The editorial advisory board is chaired by Graham Dudman, most recently the editorial development director at News UK, with responsibility for digital training across The Times, The Sun and The Sunday Times.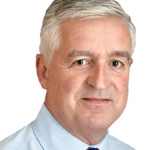 Graham Dudman
Graham is an editorial consultant to News Associates and chairs the editorial board.
He started his career in local newspapers at the Stockport Express before joining the Middlesbrough Evening Gazette.
After spells at the Daily Mail and Daily Express, he joined The Sun where he held a number of roles including Moscow correspondent, news editor, head of news, assistant editor (features) and managing editor.
He was responsible for the team that brought Ronnie Biggs back to the UK from Brazil, recognised by Press Gazette as one of the best 50 British newspaper stories of the 20th century.
He sits on the board of the Society of Editors, advises the Journalism Diversity Fund and is a member of the accreditation board of the National Council for the Training of Journalists.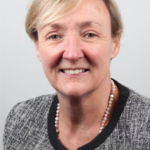 Claire Gillingwater
Claire is an experienced media trainer and recognised expert in crisis communications, who counts FTSE 100 chief executives, international businesspeople and emerging corporate talent among her clients.
An experienced journalist, she began her career on the Sheffield Star and Leicester Mercury, before moving into broadcast journalism working as a presenter/reporter at Yorkshire TV, a bulletin editor at TV-am, a producer at Sky News and a news editor at Reuters TV.
Claire then moved back into newspapers, returning to work as deputy editor of the Leicester Mercury, editor of the Evening News in Norwich and assistant news editor on the Daily Express.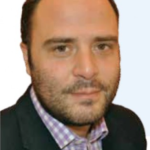 David Parsons
David is the executive editor at national press agency Sportsbeat, the UK's largest sports news service.
He guides a team that delivers over 75,000 stories a year – in text and broadcast – to over 500 clients, including national newspapers and broadcasters and organisations such as the Football Association, British Olympic Association, Six Nations, British and Irish Lions, Aviva Premiership and Guinness PRO12.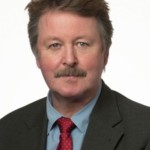 Simon Cole
Simon as a newspaper journalist and went through local radio into television news, where he worked for the BBC and ITN as a correspondent and news editor before joining Sky News as Head of Home News.
Simon went on to become Sky News managing editor, head of newsgathering and deputy head of news.
With colleagues he won many news awards including RTS, BAFTA and Emmy. He is now a news consultant in the UK and USA.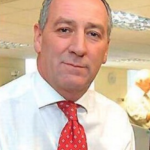 Paul Horrocks
Paul spent over 34 years at the Manchester Evening News, including 12 as editor-in-chief, and was previously a journalist at the Daily Mail.
He is a former president of the Society of Editors and a member of the Press Complaints Commission and a member of the DA Notice Committee at the Ministry of Defence.
He has specialist knowledge of multi-media journalism convergence and has been a trainer for overseas media houses on investigative reporting through the Thomson Foundation, in Nepal and India. He is chairman of NHS Bury, an independent governor of the University of Bolton and a trustee for the Royal Manchester Children's Hospital.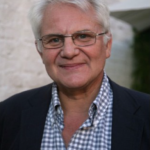 Simon Pearson
Simon Pearson is the obituaries editor of The Times, where he has worked for most of the past 30 years. In that time, he has been chief sub-editor on both the home and foreign desks, night editor and executive editor. He led the team that turned the paper from a broadsheet into a compact in a week. He was associate night editor of The Daily Telegraph for a year in 1998-99.
Away from journalism, his main interest is military history. He wrote a best-selling biography of Roger Bushell, the RAF officer who led the "Great Escape" from Stalag Luft III in 1944. The book, The Great Escaper, is scheduled to be turned into a film.