We offer each of our trainees a summer bursary of up to £1,000 every year of their degree to spend on journalism work experience or a journalism project, giving them the unique opportunity to travel and explore the areas of journalism they are passionate about.
Here, second year School of Journalism trainee Finn Toal shares how he spent his summer bursary covering the Edinburgh Fringe Festival. 
Edinburgh Fringe Festival is the world's largest arts and media festival, and it runs for three weeks every August. Summer 2022 played host to the 75th anniversary of Fringe, and it was the first time the festival was back at full capacity since the covid-19 pandemic.
Attending Edinburgh Fringe has always been a dream of mine, and to cover it as a journalist was the icing on the cake.
The School of Journalism summer bursary took the financial burden off and made attending a reality. The money ensured I could solely focus on my video piece, which centred around capturing the Manchester acts.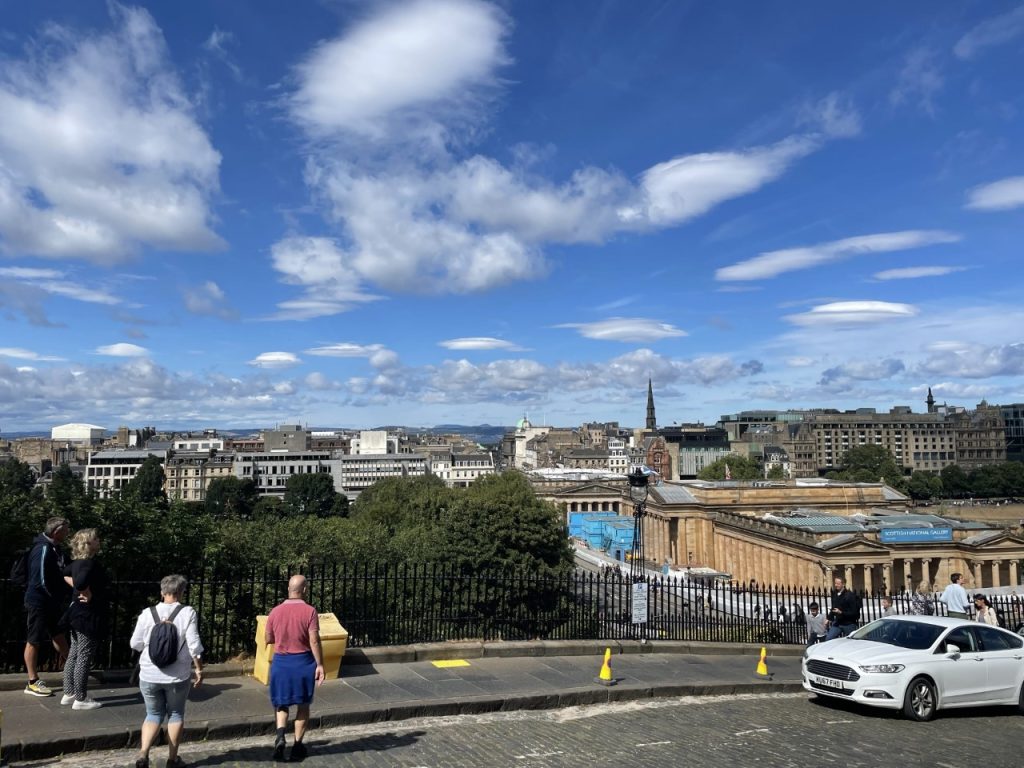 Firstly, I liaised with the media office for the festival to get media accreditation and a press pass.
Before I went up to Edinburgh, I made sure I had a clear vision of what I wanted to get out of my piece. I found my interviewees by emailing a list I compiled of Manchester acts I believed would be suitable for my video. From there I obtained interviews with three Manchester acts.
The University of Manchester's sketch comedy society Manchester Revue were back in Edinburgh for the second consecutive year after performing a sell-out show in 2021. President Nell and committee member Fraser shared their experiences of last time and how they differed to this year.
Comedian Russell Arathoon, who was based in Manchester and now lives in London, spoke about his feelings on performing multiple shows at the festival and provided specialist insight into how to bring in a captive audience.
I also arranged an interview with Edinburgh Festival Fringe Society deputy chief executive Lyndsey Jackson who provided a different angle and expert opinion on the anticipation of returning after covid-19.
Going to Edinburgh really showed me all the hands-on work journalists have to do when attending events.
Complying with the media office, filling out risk assessment forms and making sure the ethical and media law regulations were adhered to threw me into the deep end straight away. Without the prior training from The School of Journalism, I wouldn't have had the confidence to do it.
If I was to step into a similar situation in the future, I would be able to cope with the pressures and workload when setting up for an event of this kind even better.
Using the skills I learnt in our broadcast journalism module in first year, I filmed b-roll around the city to for my video piece.
In between interviews I filmed the street performers and the populated areas in the city to give a true representation of what Fringe is really like.
When I returned home, I was met with the daunting task of editing 90 minutes of content down to 20 minutes.
As long and as tedious as the editing process was, I was exceptionally happy with the final results.
Being up in Edinburgh for Fringe was an incredible hands-on experience which enhanced my existing knowledge and taught me a wide range of new and invaluable skills.
You can watch my final video piece here!
You can read more summer bursary blogs here.
Click here to join our free taster events to experience what it's like to be a journalist and study on our BA (Hons) Multimedia Journalism degree.