Wondering where to look for your next journalism role? LinkedIn is one of the most helpful sites out there for job-hunting journalists.
There are plenty of journalism-focused job sites and there is no harm in keeping an eye on as many of them as you can. Cision Jobs, Mediargh, Journo Resources and MediaBeans all post the latest vacancies from a whole host of employers.
But making good use of your LinkedIn profile can give you a head start in landing the interviews you have your heart set on.
Here's why you should give your profile some love…
Build your LinkedIn network
LinkedIn is a job search site like no other. It's a mix between a social media platform and a traditional employment site that lets you network directly with other media professionals.
Like on Twitter and Instagram, you can easily add people to your network – called connections, not followers – and LinkedIn makes suggestions based on your existing network. So, if you've connected with lots of sports writers, the site will recommend others you might want to add. Clever right?
LinkedIn has half a billion users, so chances are there's an employer on there who is looking for someone just like you.
A lot of job applications will ask for your LinkedIn profile, so it's well worth keeping it up to date and connecting with employers on the site.
Think of it as another way to present yourself to employers on top of your CV and cover letter.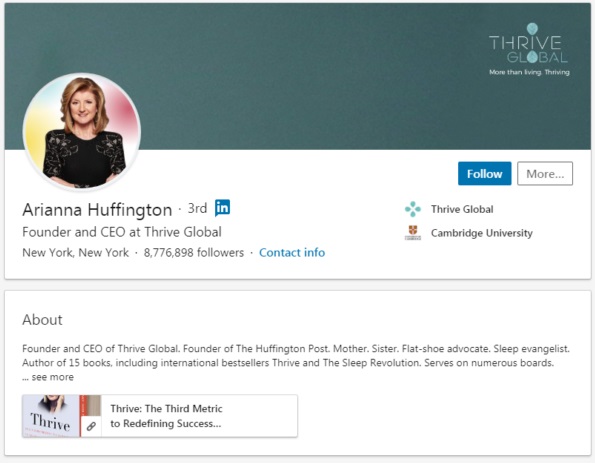 More than just jobs
"When you come to LinkedIn, you're coming with a purpose," CNN senior correspondent Richard Roth
Building up a network of professional contacts is great for keeping on top of new roles and internships but with LinkedIn you can start conversations outside of employment.
Try getting involved in groups and discussions to share your take on the latest news with like-minded professionals.
Hashtags aren't just for Instagram and Twitter. LinkedIn lets you keep track of specific hashtags.
So if there is a topic you're really interested in, you can easily see what users around the world have to say about it.
It's a great way to stay aware of trends and to get ideas for potential stories.
Go ahead and do some self-promotion! On LinkedIn you can share the stories you've been working on with your entire network.
This lets editors easily see your portfolio, but is a great way to get talking to some of the biggest brains in the industry.
How do you use LinkedIn as a journalist? Let us know in the comments.