Everyone with a Twitter account is a journalist these days, right? Wrong! Here are our top tips for journalists using Twitter.
Define yourself
Your profile picture should be a clean image of just you and you should have a simple bio explaining who you are and what you do.
You should also have a link to your work in your bio and a form of contact.
Your handle should be your name so people can find you easily.
If you are trying to build a brand you should also create an eye-catching logo and include it in your Twitter profile.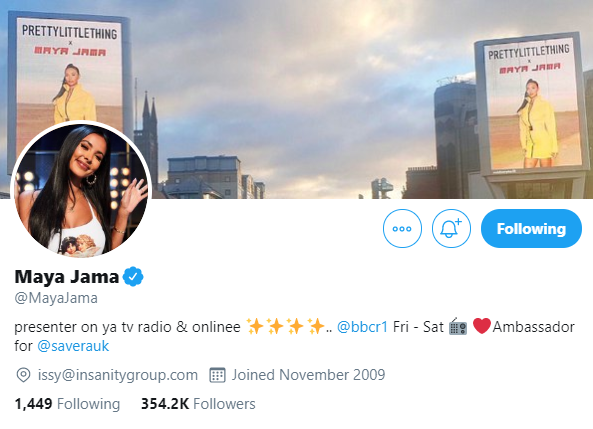 Follow other journalists, influencers and bloggers
Follow journalists from a variety of outlets – not just the ones you agree with and like to read.
Share stories you like and interact with other journalists, columnists and bloggers etc – this is a good way of building contacts and increasing engagement.
You can also tag people who you think may be interested in what you are sharing.
Learn more about becoming a blogger here.
Get on board with trends
Whether it's #MondayMotivation or #FridayFeeling, your tweets are more likely to get picked up if you include a trending hashtag.
You should also react to unfolding news stories, but you need to be quick.
You could even start your own hashtag to make your tweets and stories easier to find.
No place like home #kayburley @#breakfast 7am Monday #GE2019 pic.twitter.com/dbvSw5YHgM

— Kay Burley (@KayBurley) November 9, 2019
You are what you retweet (and like!)
You should definitely interact with your followers, including retweeting and quote-retweeting but remember if you retweet or 'like' something all your followers can see this so make sure you're only interacting with tweets from reliable sources – there's no hiding.
Know your audience
Think about your target audience and who you want your stories to reach and follow accounts in that demographic.
Be tech savvy
Always be thinking about SEO (search engine optimisation). Headlines and blogs should be catchy and memorable but also easy to find on the internet.
Use appropriate gifs, videos and pictures in your tweets. Tweets with videos and good pictures get way more engagement.
Click here to learn about video-sharing app TikTok.
Analyse your statistics
Use Twitter insights to track your engagement. Look at when your tweets get the most traction and use TweetDeck to schedule your tweets for popular times.
Look at what topics your followers engage most with and write more content like that.
Click here for more advice on how to source stories.
Here are some examples of accounts who we think are using Twitter well:
Music: @thatgrapejuice @Popjustice
Politics: @HuffPostUKPol @GdnPolitics
Travel: @HLOBlog @aladyinlondon
Celebrity gossip: @enews @people
Health and fitness:  @CarlyRowena @JuliaBFit
How do you use Twitter as a journalist? Let us know in the comments!