As technology is constantly changing, so is the way we create and consume news.
So, learning how to edit videos and design pages is a brilliant and very marketable skill.
Do you dream of editing Vogue, The Sunday Times or The Wall Street Journal? Then you'll need to know how to layout pages using InDesign.
Fancy working in broadcast at the BBC or Sky Sports News? Then you'll need to know how to film and edit videos using iMovie and Final Cut Pro.
Mobile journalism gives you complete creative control as you can produce, film, edit and upload a video straight from your mobile device.
You can also use this skill for other fun projects such as music videos, short films, vlogs and tutorials etc.
Will I learn how to use this software as part of my journalism degree?
Yes, at the School of Journalism in London and Manchester you'll start learning the all-important multimedia skills straight away.
You will learn the basics of iMovie and Adobe InDesign in your live news production and journalism production modules in your first year.
In your second and third years you will further develop these skills and learn how to use Final Cut Pro and other elements of the Adobe Suite, for your visual journalism and TV journalism modules.
See our complete list of modules here.
What's more, we also equip all our trainees with an iPad on their first day to help you hit the ground running with lots of multimedia projects, so you leave us with an unrivalled portfolio.
See more about our free journalism toolkit here.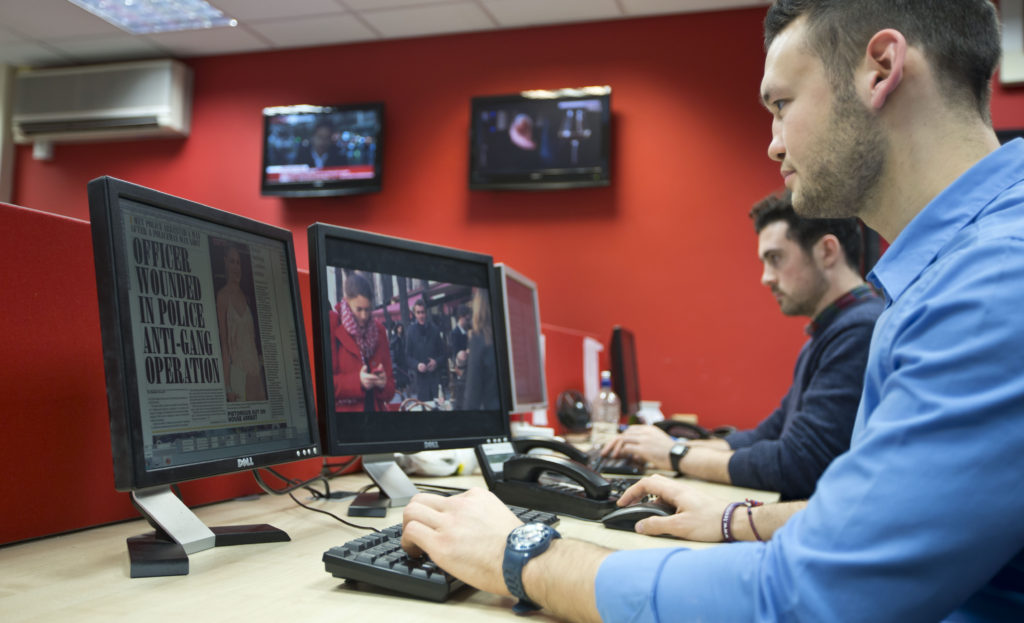 Top tips for becoming a multimedia journalist
We recommend getting to grips with as many elements of the Adobe Suite as possible.
Adobe Photoshop can be used to create beautifully edited photos to accompany your InDesign project.
If you're business savvy you can even use Adobe InDesign to create business cards, brochures and portfolios!
What other apps do you recommend?
The Adobe Creative Suite offers a professional video editing software called Adobe Premiere Pro – and Adobe Clip on your mobile device.
We also recommend getting the hang of Adobe Photoshop and Adobe Audition.
And Adobe Audition marries well with Adobe Premiere Pro as this allows users to record voiceovers and commentary for their videos.
Check out our favourite mobile journalism apps here.
What are your favourite elements of the Abode Creative Suite? Let us know in the comments!